In Wyoming, fall knocks gently before it sweeps through the state. It starts with the first sub-50 degree night, even though the days are scorchers. Next, a few yellowing leaves crown the clusters of green branches. One foggy morning gives way to another, and it's still dark at 6:30 a.m. With each autumnal gesture, a hunter grows more anxious and excited. And finally, it's time to head afield.
The Wyoming 2020 hunting season is here.
"Wyoming has a tremendous hunting season upcoming, and I want to extend a thank you to hunters for their support to conserve our state's wildlife," said Brian Nesvik, Wyoming Game and Fish Department director. "Take time to savor the Wyoming outdoors and your hunting trips. Use the regulations as your guide and best of luck in your harvests."
Hunters finalizing plans can use the Game and Fish Hunt Planner for maps and previous year's harvest statistics. Maps are available for offline use, making the hunt boundary and land status lines clear for even the most remote hunt areas.
For the Cody area, above-average temperatures and little rainfall this spring/summer pose serious wildfire concerns. Unless there is good late-summer/fall precipitation, the Wyoming Game and Fish Department says the 2020 summer could negatively impact fawn survival over the coming winter due to reduced habitat quality and the ability for big game to build necessary fat reserves.
Moose
Moose herds within the Cody region are doing better than in past years.
"The Bighorn Mountain moose herd has seen record-high trend counts the past two years," said Corey Class, Cody Region wildlife management coordinator.
The Absaroka moose herd has observed higher-than-average calf production through trail camera data this spring/summer in Hunt Area 11, and managers are observing a slight increase in overall moose numbers in Hunt Area 9, particularly within the Sunlight Basin area, Class said.
Moose hunters should expect excellent hunting conditions and similar success in the 2020 season.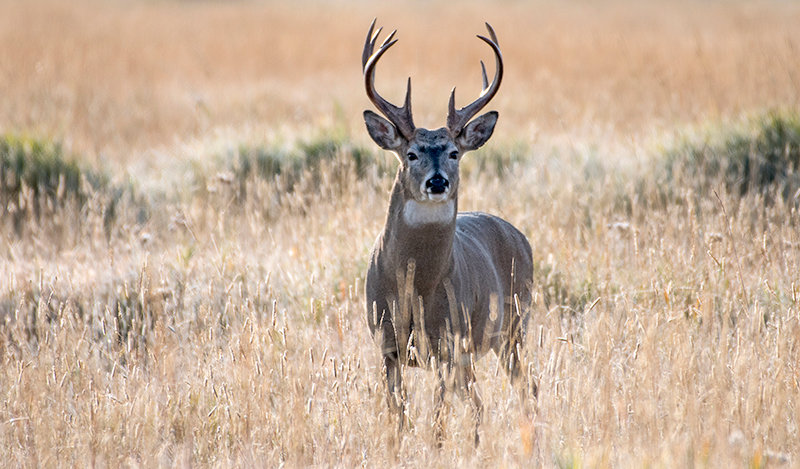 Deer
Deer survival appears to be above average throughout the region, with the Clark's Fork (Hunt Areas 105, 106, 109) and Upper Shoshone (110-115) herds seeing the highest observed numbers in many years.
Collared adult female mule deer in the northern Bighorn Mountains also experienced relatively high winter survival. Mule deer fawn production throughout much of the region appears to be lower than average based on preliminary field observations.
Winter deer classification surveys will provide managers with a better idea of what fawn production was for 2020.
"The region saw below average fawn production for a majority of the deer herds, with the exception of a slight increase in fawn ratios in the Clark's Fork and Upper Shoshone herds," said Class. "Deer hunters should expect similar or slightly lower hunting conditions and success compared to the 2019 season."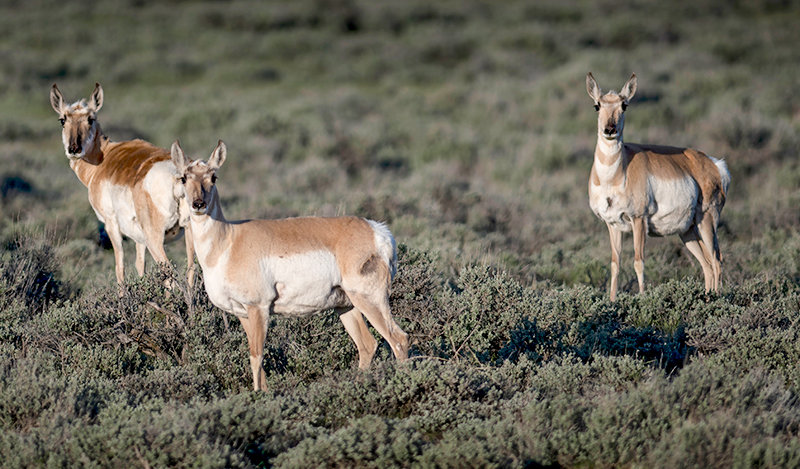 Pronghorn
Over 100 adult female pronghorn have been collared since last November in the Carter Mountain herd. These pronghorn experienced relatively high survival over the 2019-20 winter. While managers haven't completed their pronghorn field classifications yet, early field observations suggest low fawn production throughout much of the region. Managers predict that recruitment in 2020 will again be impacted by poor doe-fawn ratios.
"Pronghorn fawn production appears to be below average throughout much of the Big Horn Basin, though it does appear the western portion of the basin has slightly higher fawn numbers than the eastern portion of the region. Hunters should expect pronghorn hunting conditions and success to be slightly down for the 2020 season," said Class.
Elk
Elk survival was high for GPS-collared adult female elk, and calf production for 2020 appears to be at or above average for most herds. Most elk herds continue to perform well, with many herds exceeding their management objective within the region. Elk hunters should experience similar hunting conditions and success as the last few years.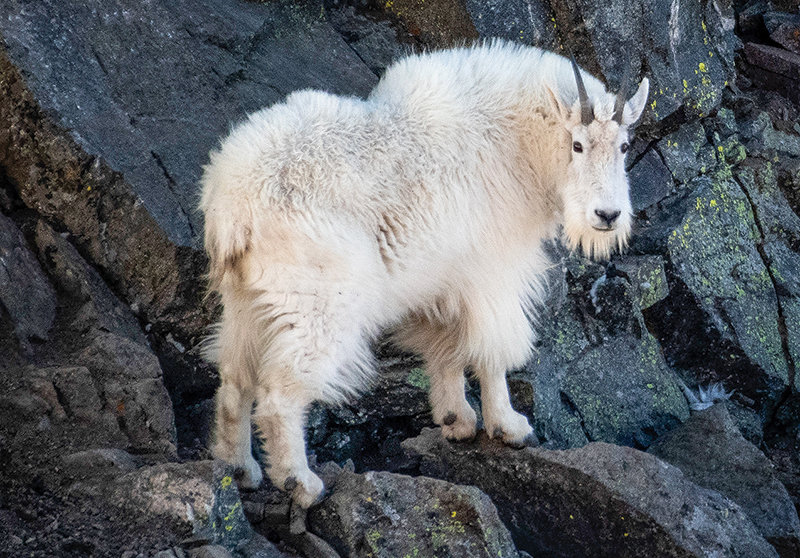 Mountain Goat
Mountain goat numbers in Hunt Area 3 continue to increase. A recent flight documented good numbers of adult goats, and kid production indicating a growing population.
Hunt Area 1 is experiencing lower-than-average populations and production over the past several years. Goat hunters in Hunt Area 3 should expect similar to improved hunting in 2020, whereas hunters in Hunt Area 1 should expect similar hunting conditions and success to that of the 2019 season.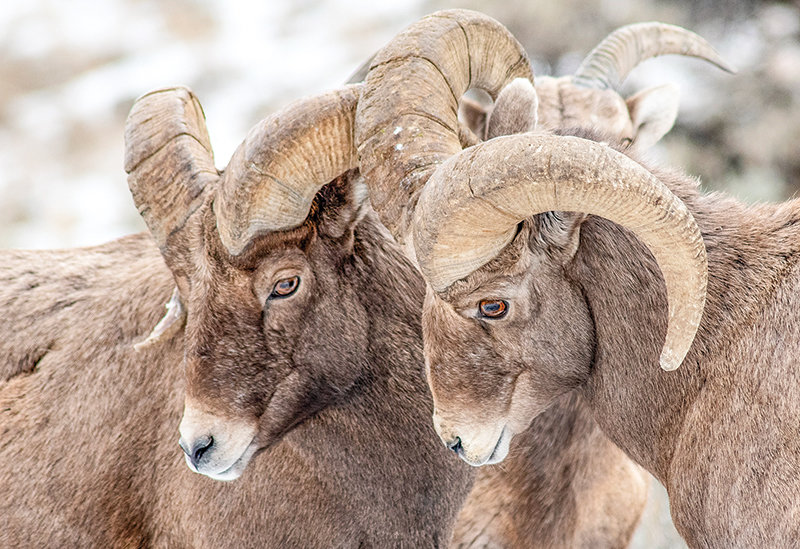 Bighorn Sheep
Bighorn sheep populations within the Absaroka (Hunt Areas 1-5) have experienced a decline over the past five years. Managers have decreased licenses in some hunt areas to provide opportunity and maintain a quality sheep hunting experience.
Regional sheep managers recently completed an intensive summer sheep survey of the Absaroka sheep herd. Lamb-to-ewe ratios (production) based on preliminary data is above average. Assuming lamb survival is average or above-average from now through winter, this could provide a positive increase in the population. The Devils Canyon (Hunt Area 12) sheep population continues to do well and produce large rams. Hunters should expect similar hunting conditions and success to the 2019 season.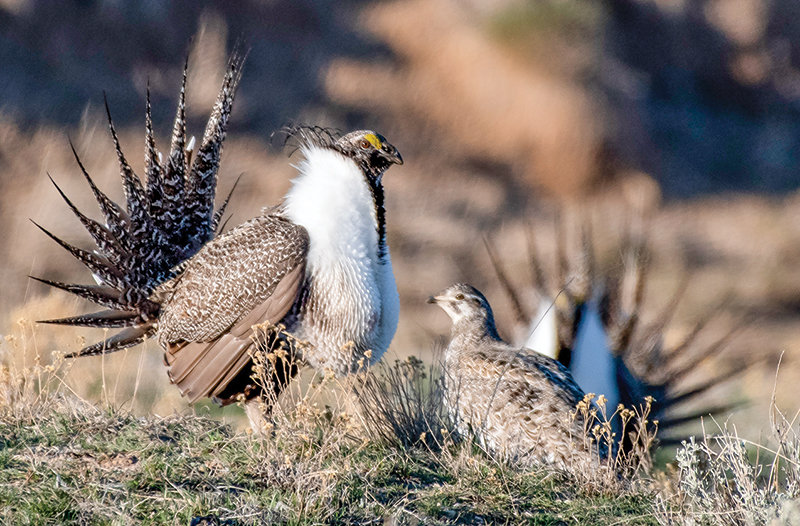 Upland Game Birds and Rabbits
Managers are reporting increased sightings of broods for pheasants, sage grouse, chukars, huns and forest grouse.
"Upland game bird hunting should be better compared to last year, but hunters should remember that upland bird populations have been down the past three years, so it will take a few good years for it to fully recover," Class said.
Rabbit hunting should be excellent this year based on the high populations of rabbits observed throughout the region, he said.